Talk: The Future of the Jurassic Coast Collection
Saturday
9th October 2021 2:00 PM
to
2:30 PM
Location/Venue:
All Saints Church All Saints Road Sidmouth EX10 8ES
Dr Chris Reedham
The Future of the Jurassic Coast Collection
The Jurassic Coast Collection is intended to create a more secure future for fossils from the World Heritage Site, facilitating research and learning and enabling more people, wherever they are, to be inspired by the Jurassic Coast's fossil heritage. This talk will present a brief description of the project so far, its importance and outline the next stages for the development of the Jurassic Coast Collection.
Chris is the Jurassic Coast Trust's Palaeontology Conservation Officer. Chris recently completed his PhD on taphonomy and biodiversity in the Jurassic mudrocks of Dorset. This research explored the process of fossilisation –to investigate the exceptional preservation of fossils found on the coast. He quickly developed an intrigue for the process of pyritisation and the geochemical influence of burial and fossilisation. This shaped his scientific research, investigating the pyritic ammonite moulds, often found in abundance, between Lyme Regis and Charmouth. Many of the fossils that Chris studied have been registered for the Jurassic Coast Collection.
"I've been interested in fossils for as long as I can remember! My mother was always interested in fossils when I was young and so my parents would take us fossil collecting most weekends. I have many fond memories of cold winter days on the coast, collecting fossils and getting very muddy!"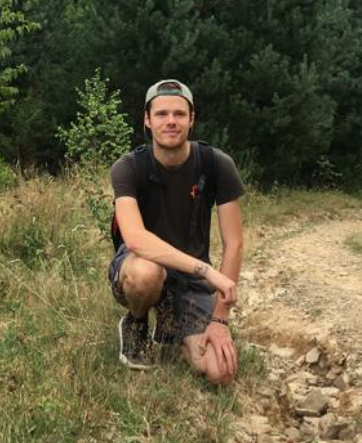 Please book your free tickets via the above link.