Caring for the Ocean
Sunday 6th October 2019 7:00 PM
Location/Venue:
All Saints Church All Saints Road Sidmouth EX10 8ES
Caring for the Ocean: looking at changing ocean dynamics including temperature, acidity, salinity, sea levels and ice melt.
A talk with Prof. Meric Srokosz, National Oceanography Centre, Southampton.  This talk is part of a series on Our Fragile Earth organised by Scientists in Congregations.  For more information please see: https://exeter.anglican.org/making-science-and-sacraments-exciting-again/
The talk will explore the role of the ocean in our changing climate and how human-induced global warming is affecting the ocean. It will also consider how changes in the ocean, such as sea level rise, will affect us and the Earth. This will then be related to the biblical metanarrative ("big story") and the question of what a Christian response might be to the issues raised by our scientific understanding of the changes that humans are causing to the planet.
Professor Srokosz is based at the National Oceanography Centre and is also part of the Southampton Marine and Maritime Institute. His applied maths PhD at the University of Bristol in the 1970s was on theoretical aspects of wave power and he had worked on various aspects of waves – such as, wave breaking, measuring waves from space – ever since. He coordinates the Rapid Climate Change programme (RAPID; www.rapid.ac.uk), looking at how changes in the north Atlantic circulation will affect UK and northwest European climate. Another area of interest is satellite remote sensing of the oceans. He has also carried out research on how physical processes in the ocean, such a mixing and stirring, affect the growth of plankton.
Free.  Booking available.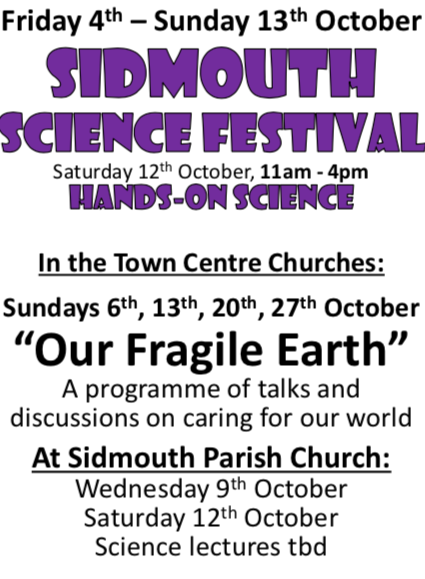 Organised by